Stay connected and find out where you can watch or meet Christina in person at her next upcoming event!
Upcoming Events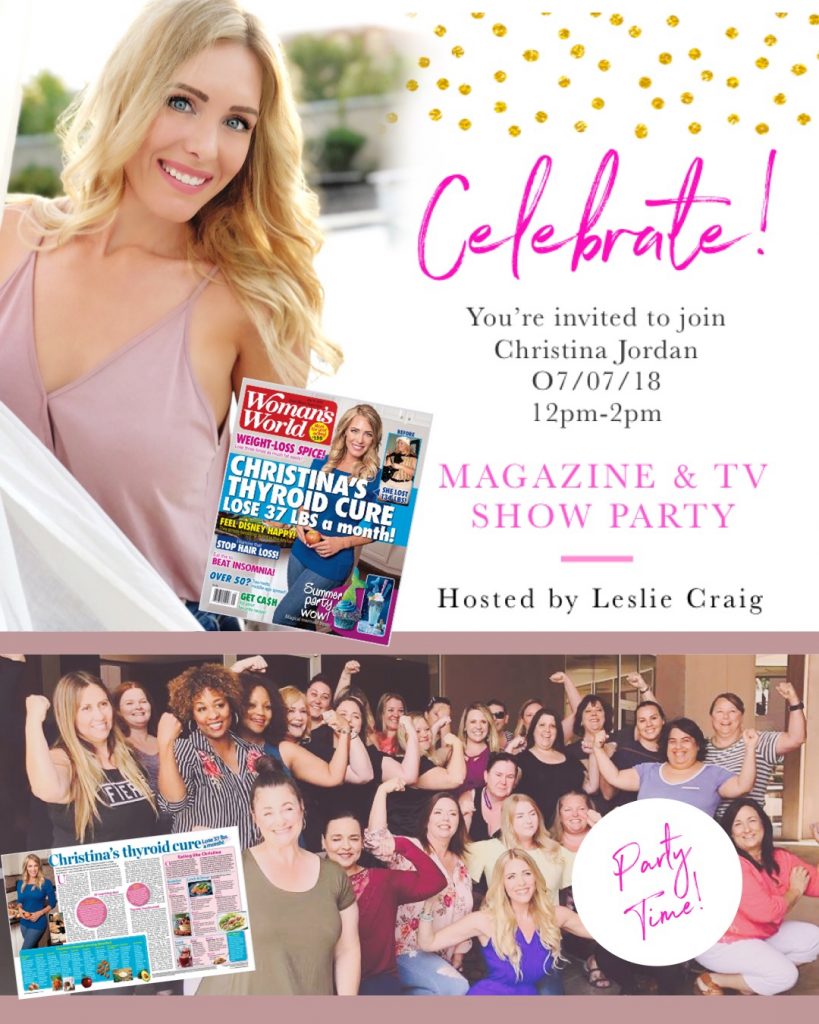 For The Wonderful Members of The Media
Hey Media Friends!
I absolutely LOVE working with the media! Why is that? Because, together, we can do more, reach more and encourage more people! It helps me share my message of healthy living, transformation and reinventing yourself to the masses. I have so much respect for all you talented producers, writers, editors, and hardworking media professionals. Media is my passion and I would love collaborate. Just let me know how I can lend my expertise on your next project. Cheers! —Christina
For All Media Inquiries
I would love to collab with you! Whether you need a few expert tips for an article or having me fly out tomorrow for your show— I'm here and ready to help! I will get right back with you, as I know you often work with some crazy deadlines!
You can reach me a few different ways:
1. Email me at cj@fitbodyweightloss.com (I check this multiple times daily)
2. Call me at my office at 844-537-2408 (Please leave a detailed message so I can get you the information you need quickly.)
3. Mail Me (I know, old school, but necessary if you ever want to send me some organic green tea or coffee!)
4. Social Media (Facebook & Instagram)