RESULTS! – Just a few of our Weight Loss Victories!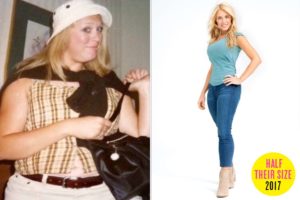 "After the birth of our second child, I found myself clinically obese, borderline diabetic and suffering from breathing problems, chronic fatigue, acute hypoglycemia to the severity of fainting and dizziness. At one point, I even tipped the scales at 271 pounds, making me heavier than Mike Tyson, the then Heavy Weight Boxing Champion of the World. I dieted and got a personal trainer for over a year, but nothing worked! I was so frustrated that I even considered bariatric surgery. I decided to give myself one last shot to lose the weight naturally. I'm ecstatic to report that this was the ONLY thing that ever helped me! I lost over 131 pounds of unhealthy weight, dropped 16 dress sizes and was cleared by a medical doctor to be in "Perfect Health" in less than 9 months after starting the program! Best of all, it was easy, I was never tired or starved, and I've kept the weight off for almost five years and counting- even after the birth of our third child! I can honestly say my life, my health and my body has been transformed! It was my own weight loss testimony that inspired me to start Fit Body Weight Loss in order to help others reach their goals. Today, I'm so thankful I did not give up on myself! If I can do it, so can YOU!" – Christina Jordan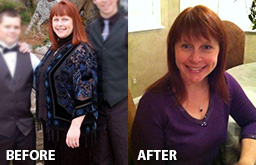 "The Fit Body Weight Loss Program is the ONLY thing that has ever worked for me. I have already lost 70 pounds in nine months and I have dropped 6 dress sizes. I still have 20 more pounds to lose, which I believe I will lose in the next month. I feel better than I've ever felt and I have so much more energy! This was the greatest investment into my health I have ever done!" – Michelle Taylor (Mom of three teenage sons)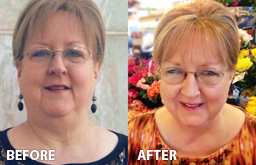 My name is Rita Jean. I am so thankful for Fit Body Weight Loss. It has given me new hope that I will lose the weight once and for all. Its been 40 years of weight struggles for me and finally I found something that actually works for me. lost over 20 pounds this month, and best of all, for the first time in many years my blood sugar is at a healthy level. My doctors are pleased with my results and I am thrilled being able to do the things I love again, like sing for my church and even exercise daily! That alone is a miracle! With the help of my Coach, Christina Jordan, I have left those dark days behind me where I was too tired and lacked any motivation or self control to take care of myself. I am in control and working towards my goals now! I thank God for Fit Body and for my newly returned health! – Rita Jean of Mesa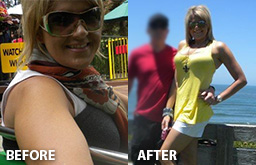 Using the Fit Body Weight Loss Program I was able to take control of my weight and I lost 40lbs in 6 weeks! I feel great! – Lisa Bender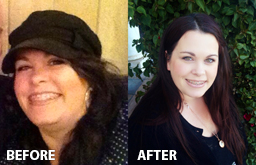 I started my Fit Body Weight Loss Program a little over two weeks ago and have already lost 18 pounds. Some positive changes I have enjoyed are my stress level has greatly dropped, my energy level has skyrocketed and I am able to wear clothes that I have not been able to wear in years! I enjoy our weekly Coaching Sessions because they keep me motivated and the healthy eating program keeps me always feeling satisfied and healthy. I'm loving my weight loss results and can't wait to reach my final goal in a few months! – Melissa H.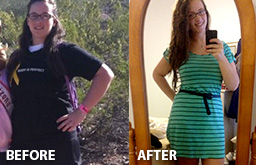 I have always had an athlete's physique until my sophomore year of college when I gained about 50 lbs. Since then I've tried everything to lose the weight only to fail… Until I started the Fit Body Weight Loss Program and the weight came off easily! I dropped 9 lbs in just the first week! I went from 203 lbs to 182 lbs and dropped from a tight size 16 to a size 12 in just a little over a month! I'm now wearing clothes that I haven't been able to fit into for over 2 years and now they are even loose on me! This program really worked for me when nothing else did! – Sarah M.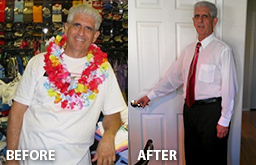 I decided to start the Fit Body Weight Loss Program with my wife as a way to keep each other accountable with our weight loss goals. In about 8 weeks I released 25 pounds and went from an uncomfortable 42 inch waist to a loose 38 inch waist line. The pictures show the difference and I feel great! I continued on the program to reset my metabolism and have maintained my weight loss. This program has made a huge difference in my health! My energy and endurance has greatly increased along with an overall general feeling of increased self esteem. Thank you for the instruction, help and encouragement! – Jerry Priorie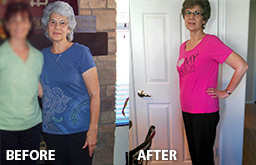 I have lost 20 lbs. with the help of the Fit Body Weight Loss Program in about 8 weeks. I even lost weight while I was on vacation! I went from a very tight size 12 to a very comfortable size 10. I started at 162 lbs. and now am happy to say I'm at 142 lbs. I feel better about myself (especially being able to fit in clothes I haven't been able to wear for awhile), have more energy and know that I look better. Best of all, most of the tummy is gone! Thank you Fit Body for your coaching and continued support! – Angie Priorie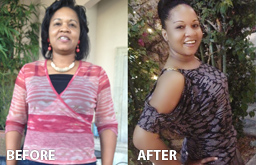 I am so excited for the results I'm seeing with the Fit Body Weight Loss program! In less than three weeks I'm already down 17 pounds! All my friends, family and co-workers are noticing. My "skinny pants" now fit very loose. I'm a busy single mom, singer and own my own business and was I still able to easily fit the Fit Body program into my work and life schedule. I'm still working towards my goal, but I know I will be there soon! The Fit Body Weight Loss Program really works and best of all I am eating healthy, my skin is glowing with vitality and my energy has really increased! I feel great and everyone seems to notice my transformation! Bottom line, this program works and it can help you transform your life easily, quickly and without starving, no crazy workouts or risky surgery! If I can do it, so can you! – Lateef Owens
*Results may vary for each individual.