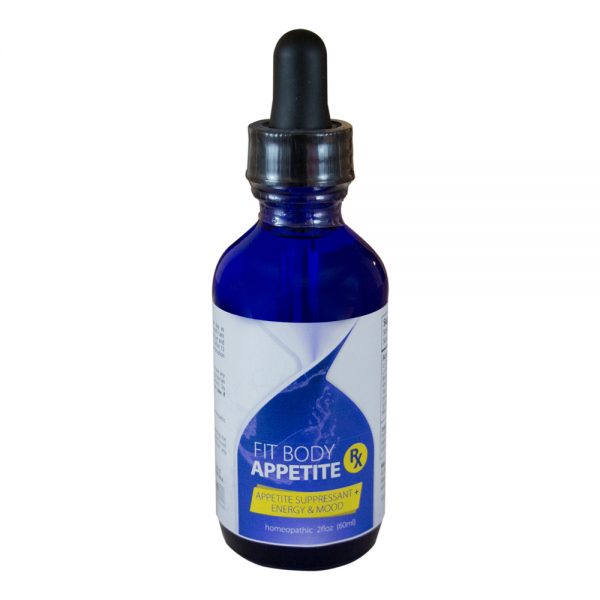 Amino RX (Appetite Suppressant)
$149.00
Fit Body Amino RX is 100% guaranteed for its potency and freshness. Fit Body Amino RX optimizes your metabolism with a medical grade appetite suppressant, amino acids, chromium, green tea leaf extract, panax ginseng, and other powerful herbs making it possible for your body to burn a higher amount of calories and fat from the foods you eat WITHOUT following a 500 calorie diet.* 
An added benefit of our Amino RX formula is that many report having an over-all well being feeling from the Panax Ginseng that helps those who suffer from Emotional Eating. In addition, there is a powerful natural medical grade appetite suppressant that allows you to never feel hungry while still losing weight. Only at Fit Body Weight Loss will you find a custom Weight Loss Program that combines the benefits of the Amino RX formula with the healthy Fit Body Eating Plan that includes enjoying 5-6 high protein meals each day, light exercise and a delicious variety of healthy food options. Most enjoy the benefits of losing 1-3 pounds per day or an average of 25-30 pounds of fat loss per month while never feeling hungry, tired or decreasing their food intake. Fit Body is the answer to discovering the healthier, slimmer, trimmer you!*

*These statements have not been evaluated by the Food and Drug Administration. This product is not intended to diagnose, treat, cure, or prevent any disease.
Description
Amino RX (Appetite Suppressant)
Fit Body Amino RX is 100% guaranteed for its potency and freshness. Fit Body Amino RX optimizes your metabolism with a medical grade appetite suppressant, amino acids, chromium, green tea leaf extract, panax ginseng, and other powerful herbs making it possible for your body to burn a higher amount of calories and fat from the foods you eat WITHOUT following a 500 calorie diet. An added benefit of our Amino RX formula is that many report having an over-all well being feeling from the Panax Ginseng that helps those who suffer from Emotional Eating. In addition, there is a powerful natural medical grade appetite suppressant that allows you to never feel hungry while still losing weight. Only at Fit Body Weight Loss will you find a custom Weight Loss Program that combines the benefits of the Amino RX formula with the healthy Fit Body Eating Plan that includes enjoying 5-6 high protein meals each day, light exercise and a delicious variety of healthy food options. Most enjoy the benefits of losing 1-3 pounds per day or an average of 25-30 pounds of fat loss per month while never feeling hungry, tired or decreasing their food intake. Fit Body is the answer to discovering the healthier, slimmer, trimmer you!*
Active Amino RX Amino Acids and Herbs
L-Carnitine – Helps carry fatty acids into the mitochondria in cells so that they can convert these acids to energy.
L-Ornithine – Helps build muscle and reduce body fat.
L-Arginine – helps strengthen the body's immune system.
Tryptophan – Promotes relaxation, restfulness, and sleep.
Beta-Alanine – Helps to build muscle, strength and stamina.
GABA – Helps with brain function and relaxation.
Hoodia – Acts as an appetite suppressant convincing your brain you are full.
Chromium – Helps to move blood sugar (glucose) from the bloodstream into the cells to be used as energy and to turn fats, carbohydrates, and proteins into energy.
African Mango – Aids the body in losing weight.
Grapefruit Powder – Water-soluble dietary fiber helps with digestive health.
Green Tea Extract – Helps in alertness and also helps in cancer prevention and lowering cholesterol.
Glycyrrhizin Extract – Is an anti-inflammatory and liver-protective.
Panax Ginseng – Used for improving thinking, concentration, memory and work efficiency, physical stamina, and athletic endurance.
Gymnema Sylvestre – Aids in weight loss.
Coleus Forksohlii – Helps the body in burning fat.
Astragalus– Helps with aging, improve energy, and stimulate the immune system.
Maca Powder Extract – Increases energy, mood and immune system functions.
Grape Seed Extract – Helps with poor circulation and high cholesterol.*
Benefits of Fit Body Weight Loss Amino RX
Ideal For Those Who Suffer From Emotional and Overeating*
Helps your body produce HCG Hormone naturally*
Lose stored fat in waist, thighs, arms, buttocks*
Naturally reset hormones that aid in weight loss*
No Prescription Needed
Produced in FDA approved lab in the USA
No exercise required
Easy to use drops. No Injections or needles. Same Results!
No jittery feeling like diet pills or drinks
Targets fat loss not muscle loss*
Helps reset your hypothalamus so you won't gain weight later*
Release Excess Body Fat*
Optimizes Metabolism*
Suppresses Appetite*
Added Amino Acids & Herbs
Helps Enhance Mood*
What You Get
30 Day Supply
2 oz Bottle
Amino RX Supplement
Healthy Eating Program (Free digital download from our site $35 value)
Usually ships In 1-2 Business Days
How Amino RX Works
When you combine our Fit Body Amino RX drops and our healthy Fit Body Eating Program, your body will naturally increase your hCG hormone which will release stored fat around hips, thighs, stomach, buttocks, and arms into your bloodstream that is quickly burned as energy. This means on a daily basis your body is burning an extra 3000-4500 calories from the stored fat, resulting in quick weight loss of on average of 1-3 pounds per day without ever feeling hungry, tired or malnourished.*
How To Take Our Amino RX Drops
Our Fit Body Weight Loss Amino RX drops are taken 3 times per day 15-30 minutes before each meal. You want to make sure you don't eat or drink for the 15-30 minutes before you eat your meal. This allows the Appetite RX drops to absorb into the bloodstream, and will help your body feel full when you are done with the meal.
*These statements have not been evaluated by the Food and Drug Administration. This product is not intended to diagnose, treat, cure, or prevent any disease.
Only logged in customers who have purchased this product may leave a review.