Great Football Season Snack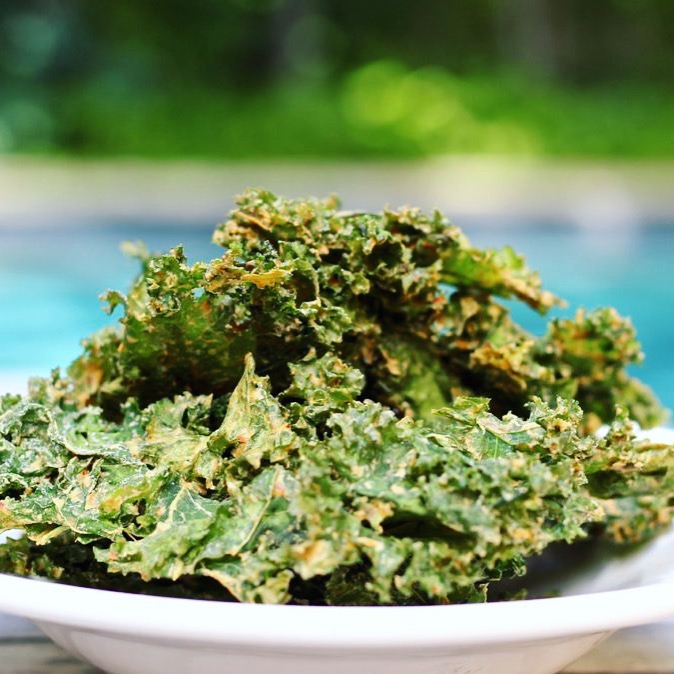 Healthy Snacking this Football Season!
My newest kale chips recipe is a must try this football season! As a Master Nutritionist I see people constantly fall off the wagon during social gatherings simply because there's a local of healthy snack options. This is why I created a crunchy healthy snack that will curb your cravings and allow you to stick to your health goals.
🌿Ingredients:
1 head of kale
½ a lemon juiced, or about 2 Tbsp
1 Tbsp olive oil
½ tsp sea salt
🥄Directions:
Preheat oven to 350F.
Pull kale away from stem, wash and pat dry with a clean towel.
In a large mixing bowl using your hands, mix the kale, lemon juice, olive oil and sea salt together.
Lay kale out in a single layer on a parchment-lined cookie sheet and bake for 15 minutes.
Check to see how they're doing. If they're still soft, continue baking, checking every 5 minutes until crispy.
Allow to cool and then watch out! You've never eaten a head of kale so fast in all your life!